WHAT IS THE CACHED?
Page cache - a copy of the site documents from a certain number (usually from the last visit by the search robot),which are stored in databases (servers) search engines. If necessary, you can quickly access the web page using our service.
Google
Megacorporation, the capacity of servers which have the ability to constantly scan the Internet for new pages and changes to old ones.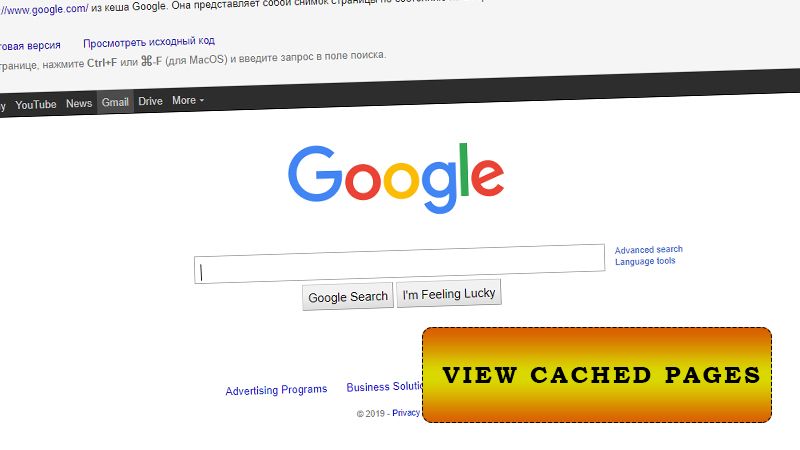 Site cache is accessible to all
Search engines have one common limitation: you can only see the most recent time from the saved versions of the page.
Yandex
Cache Yandex much smaller, so it is worth looking for mostly pictures of large, high traffic c high traffic
Yahoo
The minus method is that yahoo cache it will not be stored forever, as in the case of a web archive.
Bing
Getting the cache of a website's page from the Bing search engine is not difficult and fast.
How to view cached pages?
Caching is actively used by all popular search engines. So, to view the page cache you need to perform 3 simple steps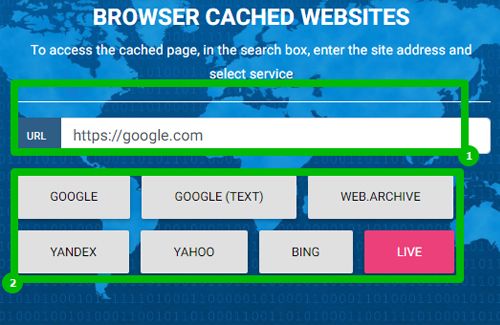 Specify url
The site name must start with http or https
Choose a system
Select a search engine from the list
View result
In the window that opens, view the result of the work